CASE STUDY | CROWN RIVER CRUISES
Crown River Cruise are one of London's premier luxury cruise companies as well as part of the Thames Circular cruise. Crown asked LW design to review and rebuild their website to help with the following brief
"Get us more 'Private Hire' clients for winter, Christmas and inbetween" After reviewing a dated website with little in the way of updating over the years, we proposed the following updates.
Reskin the website design to show off the fleet of boats,
Market the services provided via testimonials and Social Media,
Promote the charter rates for each vessel,
really push the 'private hire' of the Thames River Boat, The Salient.
In addition to this, make sure the new site was mobile friendly, optimised for Google and linked to a new Facebook account
Features
Online Ticket Booking System
Website Animations
Google Maps
Seasonal Timetables
Lightbox Gallery
Contact form
Online Feedback
Conclusion
Crown River now have a stylish, flexible website which they are able to sell Circular Cruise tickets online and promote the Private Hire of their vessels. LW design provide with ongoing support along with SEO and Social Media marketing.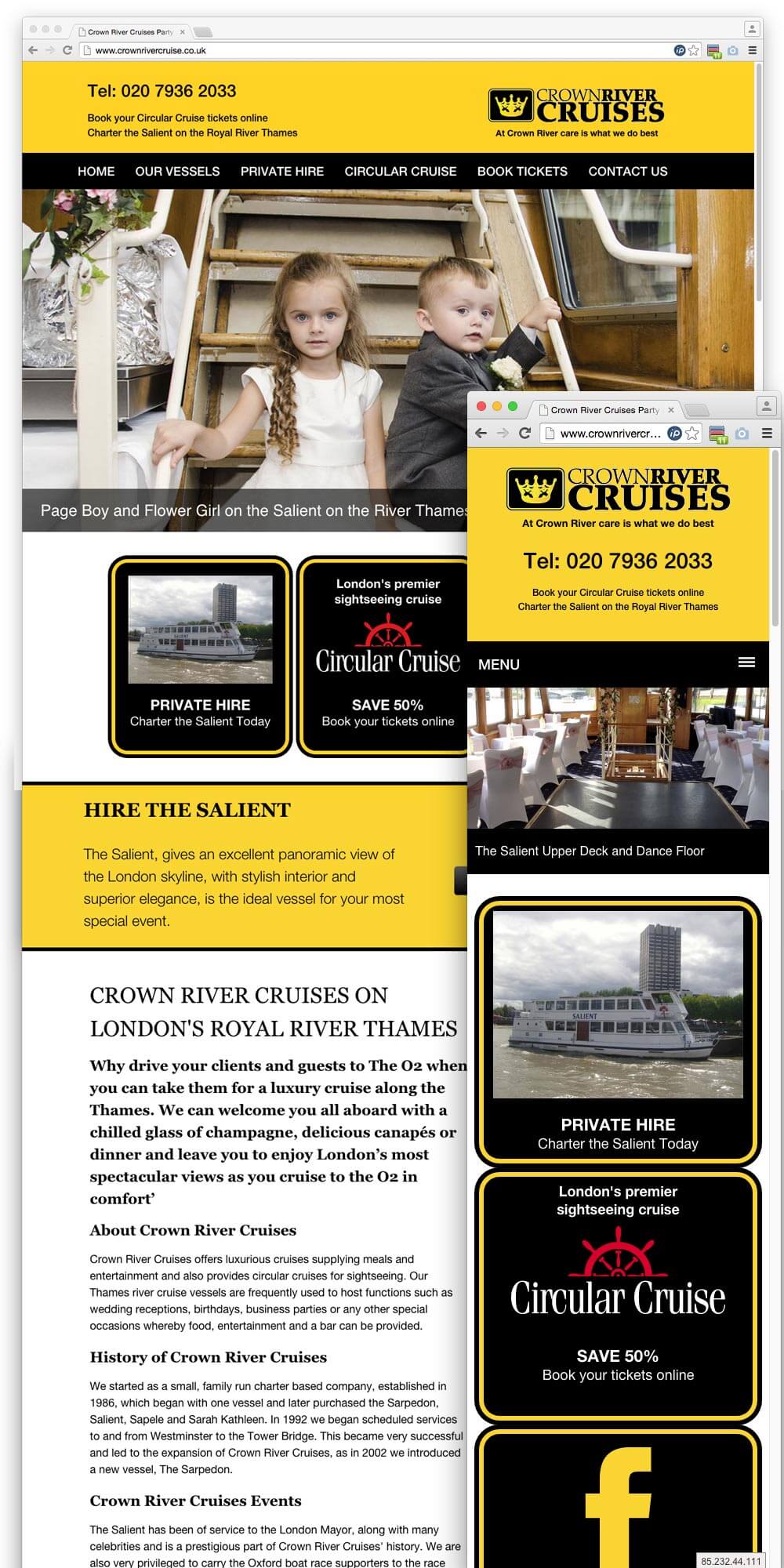 The LW Design team helped us relaunch our website and throughout the process were helpful, flexible and patient. It is great to see our new website come to life and to now have a clear, concise and friendly website that achieves our original objectives, to get more enquiries for Private Hire.
Bob Prentice, Proprietor, Crown River Ltd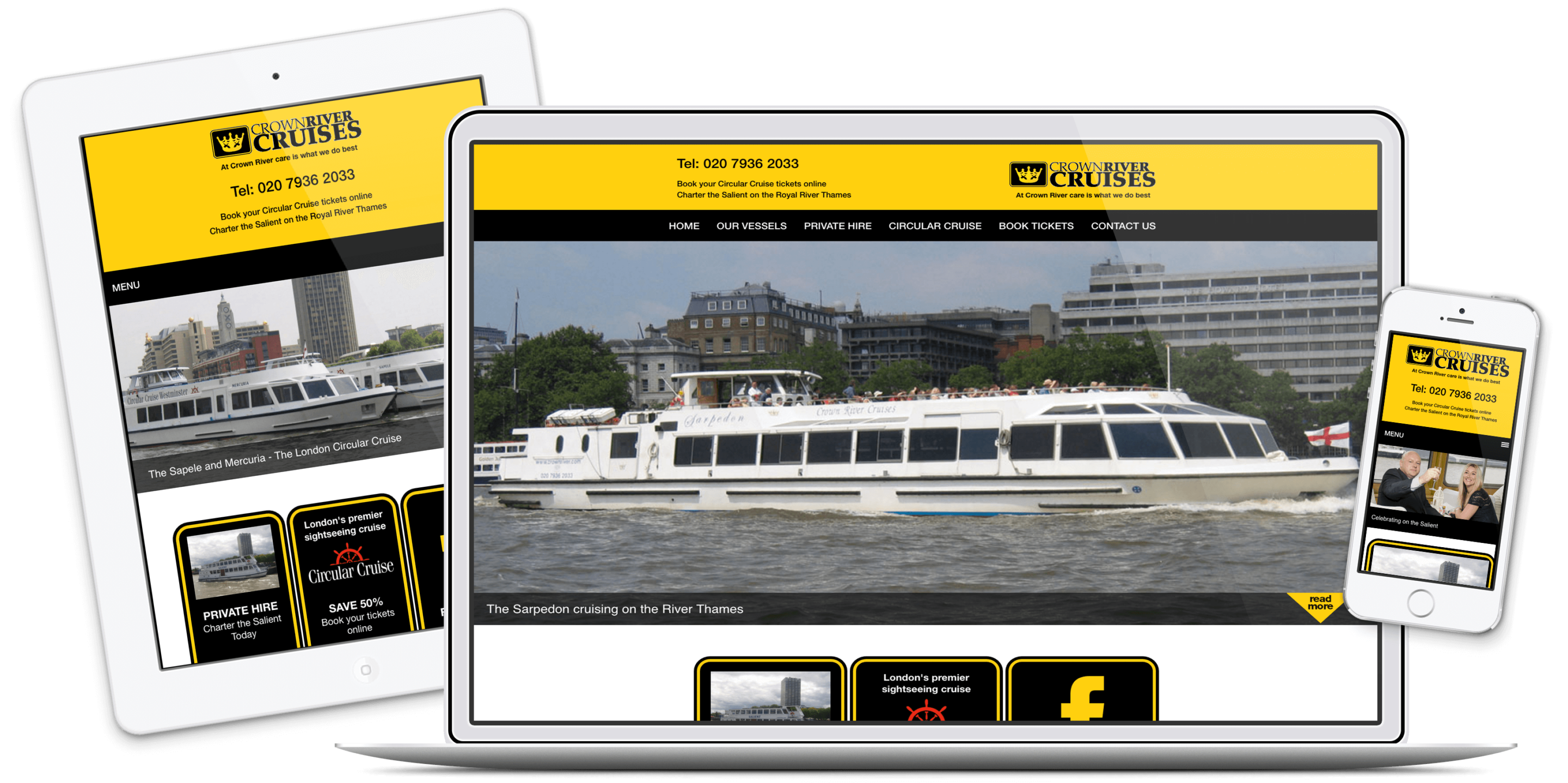 LW design – 'Your marketing solutions team – on-call'
We are in the business of identifying, creating and implementing the right marketing solutions which best-suit your business – Giving you the freedom to run it more successfully.
Contact us to discuss your requirements on 01306 876203 or email enquiries@lwdesign.co.uk.
Read some of our case studies to see how positive our customer feedback is. Even if you do not require graphic design, we can provide quality promotional material from your supplied files.