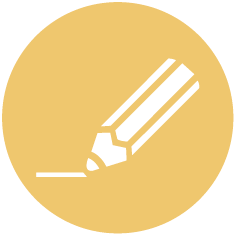 GRAPHIC DESIGN
How to convey your message and how to promote your business using Graphic Design?
Get in touch
Graphic Design | Artworking | Proofing
Graphic design is essentially a visual problem solving exercise. With the use of different typefaces and graphical illustrations, the designer's challenge is to create something that is not just pleasing to the eye but functional and 'Fit For Purpose'. By functional we mean it must clearly convey the message or information required by the client and do so within the image and tone desired by the client.
First impressions really do count, all forms of marketing material which represent a company or organisation must help to promote 'the brand' in a positive and consistant manner. If well designed and of good quality your marketing material will present your business in a favourable and professional way and, if required, help you to build your brand image.
LW design are well qualified to understand and implement 'profesional graphic design', both for printed material, new media and websites. It must be understood we live in a media orientated world driven by image and brand. The reality of the situation is that no individual, business or organisation can afford not to invest in good design and image.
Have a look again at your own marketing material:
Is it professionally designed, consistent and cohesive?
Do you have a logo?
If so, is it appropriate and memorable?
How does your image compare to your competitors?
At LW design we will want to know what you are seeking to achieve with your marketing material, such as:
A stronger market presence
A more effective brand identity
A new or updated logo
A new or updated internet presence
If you have concerns over any of the above issues you may need the services of LW design. We can work with you to resolve your image, brand or marketing material issues. We will create an appropriate image for your organisation and produce quality designed materials that you will be proud of.
The Process
Our first involvement with a customer is always to take a thorough and detailed brief, meaning we can truly understand the client's needs and aspirations. Only then can the design process begin and initial proposals be presented. When a design theme and, if requested, a logo are agreed then it will be applied to all the items and materials requested by the client. This applies to websites and other new media. LW design can help you create a complete brand identity if required and produce Brand Rules or Guidelines for the client to use with other organisations it interacts with.
Visit the LW design Graphic design portfolio, to review the variety of business and personal sectors we currently produce Graphic design material for. Our clients vary from Pepper Importers through to Recruitment Agencies, Thames River Boats and more. We are passionate about the service, the products we provide and the advise we can offer.