CASE STUDY | DORKING PSYCHOLOGY
Dorking Psychology, as you can guess, provide psychological therapy to assist those in need. Managed by Andrew White, Dorking Psychology provides a flexible approach to cater to the needs of the busy individual.
We were given the time to really work on the development of the websites theme, using wireframes to Andrew approached LW design with a simple brief. 'My current website is small, unfinished and boring. To appeal to my clients I need a far more striking and complete website'
We discussed with Andrew what he's expecting from his website – it boiled down to being 'visually exciting', responsive and informative. To assist with being visually exciting we suggested he has a new logo instead of plain text.
As shown above, the logo produced makes use of a soft green & blue colour scheme. The colours were decided because of their friendly and inviting connotations, how blue is often seen as a pure and clinical colour, while green represents growth and well-being.
We then redeveloped the website. This was built upon the existing WordPress platform and is fully responsive – making use of large image-based page headers, well padded areas making use of two- and three-column content layouts similar to that of a magazine to provide easy reading.
Dorking Psychology is now in a position where they are no longer embarrassed by their incomplete website. They are equipped with a website they are happy to promote and draw as much attention to the site as possible, knowing it will sell their services instead of put people off! Check out their new website at dorkingpsychology.co.uk/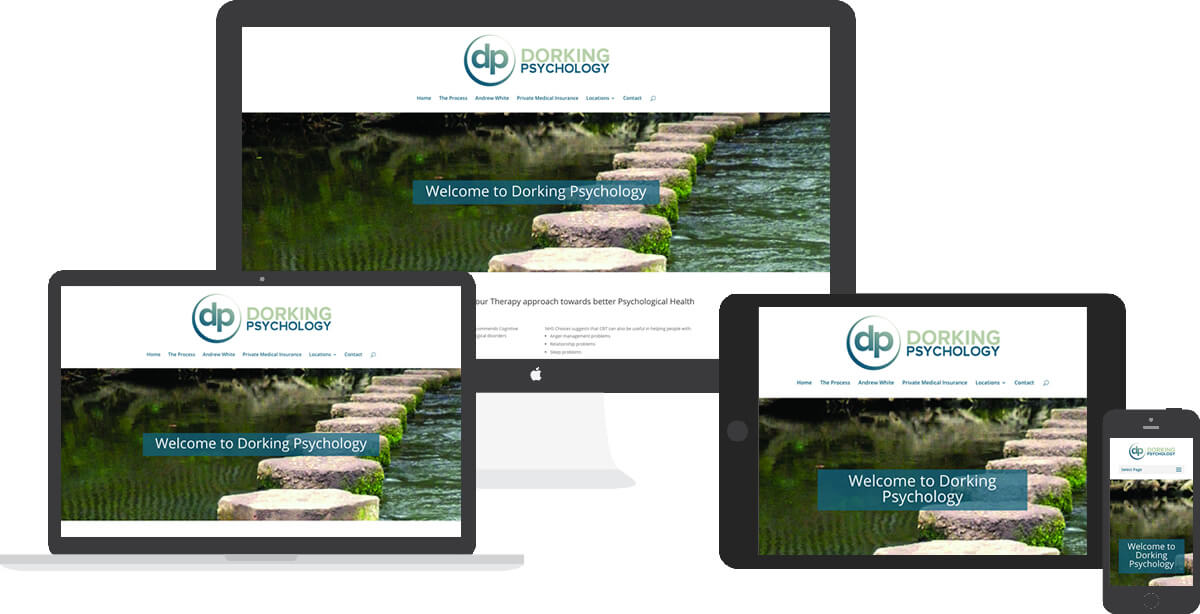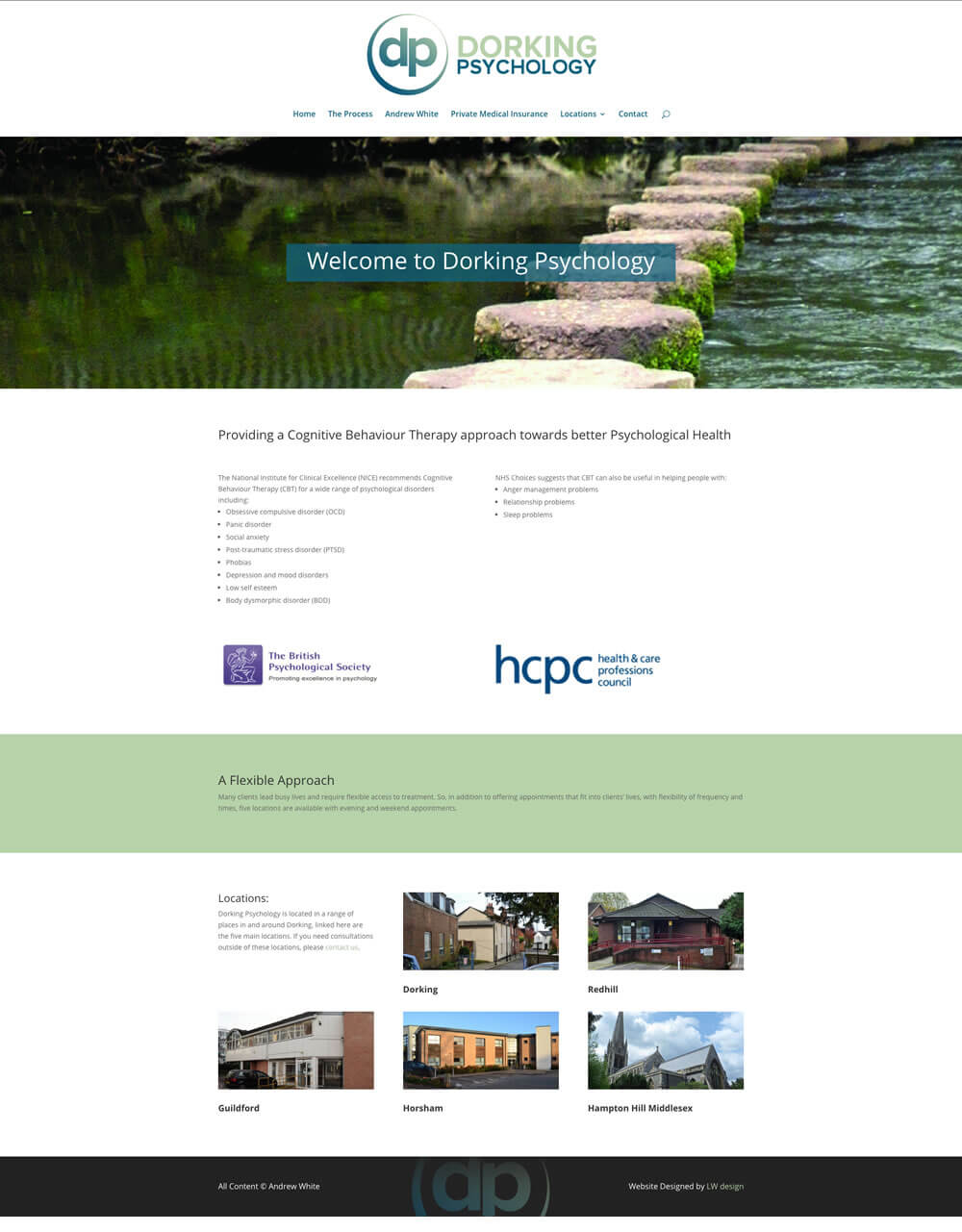 I started seeking support from LW Design in 2007 and keep going back because I appreciate the personal service which delivers what I want with the addition of a professional design input. Recently improving my website has been an easy task as all the design and technical areas are managed for me. All I had to do, was provide some text and then sit down with the web-designer to review the creation. Great job.
Andrew White,Chartered Counselling Psychologist, Dorking Psychology
LW design – 'Your marketing solutions team – on-call'
We are in the business of identifying, creating and implementing the right marketing solutions which best-suit your business – Giving you the freedom to run it more successfully.
Contact us to discuss your requirements on 01306 876203 or email enquiries@lwdesign.co.uk.
Read some of our case studies to see how positive our customer feedback is. Even if you do not require graphic design, we can provide quality promotional material from your supplied files.