CASE STUDY | KINGFISHER ASSOCIATES
The director of the Kingfisher Associates commissioned LW design to re-brand their existing his company logo, stationery and redevelop their website. They found LW design online and being a local company felt that LW design could assist them whilst being able to just pop in when required.
Logo
Kingfisher Associates commissioned LW design to modernise their existing logo. The existing Kingfisher logo was too easily associated with the Indian beer of the same name, despite being a completely separate brand. We had to choose a pleasing font and look to create an icon with elements to be carried through other marketing material including the website and stationery.
Stationary and Business Cards
To continue the re-brand, LW design re-designed the letterheads, compliment slips and business cards, taking elements of the logo and placing them throughout the stationery.
We printed these through our printing.com franchise on 120gsm Corporate stock and Luxury matt laminated business cards on 400gsm.
Website
We needed to build a modular website within the WordPress environment that enabled Kingfisher to organise their content, showcase their high end projects and provide a client login area to review project sensitive material.
You can see the website design concept (above) has modular blocks, slideshows, full page background image and elements consistent with the logo branding.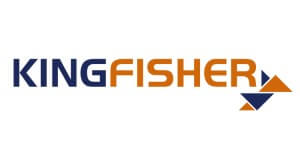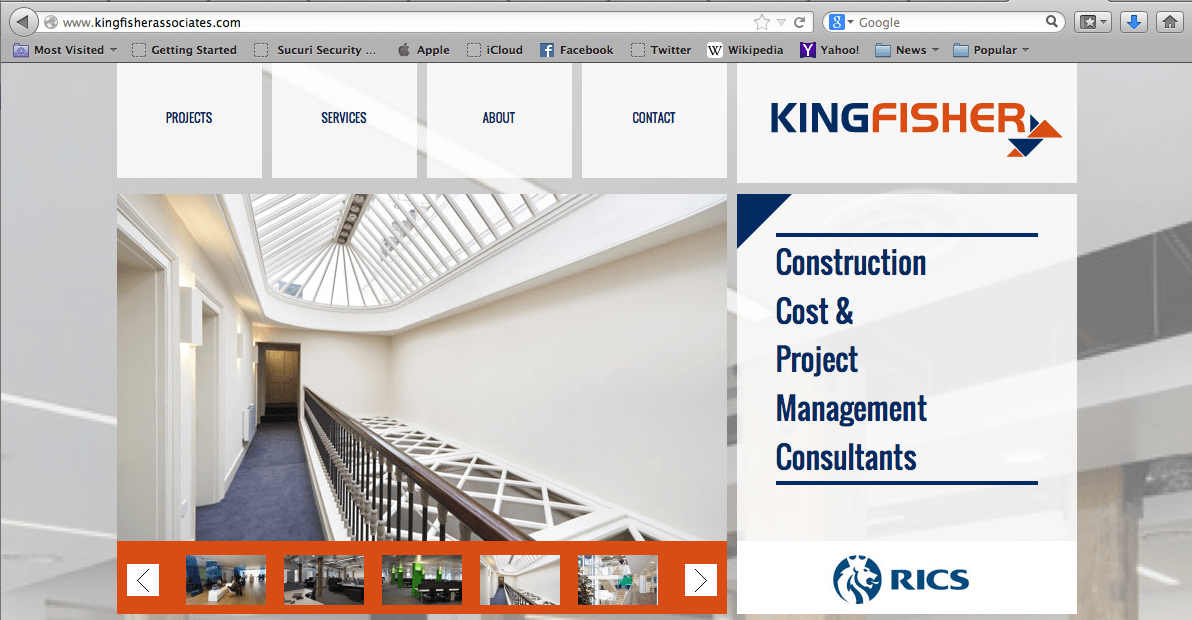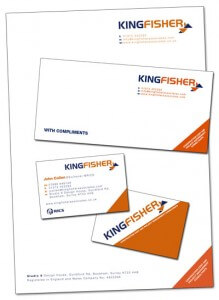 We are a small company based in Bookham and are looking to "refresh / modernize" our current website, perhaps introducing an additional "our clients" page, more links and more information on / pictures of past projects but are keen to keep the site "simple and clean"
Also, looking to perhaps change / update the logo. 2013 will also be our tenth year so perhaps looking to make that statement somehow.
The website is very much a reference point – the majority of our work is through recommendation.
As with all these things, we do have a limited budget … look forward to your initial ideas / proposals.
LW design – 'Your marketing solutions team – on-call'
We are in the business of identifying, creating and implementing the right marketing solutions which best-suit your business – Giving you the freedom to run it more successfully.
Contact us to discuss your requirements on 01306 876203 or email enquiries@lwdesign.co.uk.
Read some of our case studies to see how positive our customer feedback is. Even if you do not require graphic design, we can provide quality promotional material from your supplied files.