CASE STUDY | MANAGEMENT FORUM
UPDATE: Management Forum have been taken over by Falconbury who have since taken over the website internally, integrating the Management Forum website with their in-house web solution.
LW design continue to work closely with Management Forum, advising, building, hosting, and maintaining their Events Management website.
The previous iteration of their website was a Content Managed System built from the ground up by our developers, using classic .asp. The bespoke CMS was the perfect solution, but over time it become less flexible and unable to take advantage of today's plug and play options. Instead of working tirelessly on an old foundation, we decided it was time to make the switch.
This time we needed something much more flexible and versatile. Something that could expand in the future as technology evolves. So we advised Management Forum to move to a heavily customised WordPress Event Management Solution.
Going Live & The Future
There were many technical challenges to overcome, one of the most challenging was the site launch. We ran a script to convert the development site URL's to 'Live' URL's. We also had to manually configure 301 redirects to ensure previous and current event marketing redirected to the correct pages, when clicking on emarketing links and of course on search engines.
The solution is continuing to evolve, with XML feeds to external sites, advert management and functional recommendations in the pipeline. We'll also be listening to customer and client feedback too.
We will continue to provide ongoing support, hosting and maintenance.
The new site needs a new theme, has to be responsive, flexible but manageable, compatible and secure. Oh, and a new online payment gateway provider, SagePay.
The old solution's database couldn't be reliably exported and imported, so after agreeing the theme and specification, LW design built and customised the theme, admin area and event management tool. As part of the transition, Management Forum's staff re-input all the current and future events on the new system, providing a great way to learn how the system operated. As part of the service we provided onsite training and full telephone support.
Booking Forms
Another area heavily customised was the booking form. Previously each section of the booking form was a separate page, purposely developed this way to gather information at each stage of the booking process. The new solution now uses accordion functionality to contain the many form options whilst keeping the client on one single page.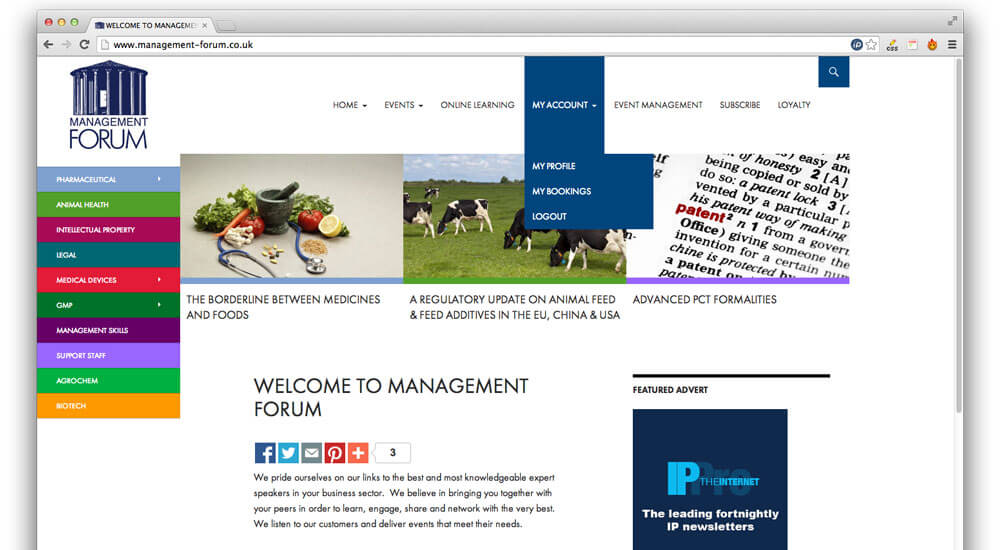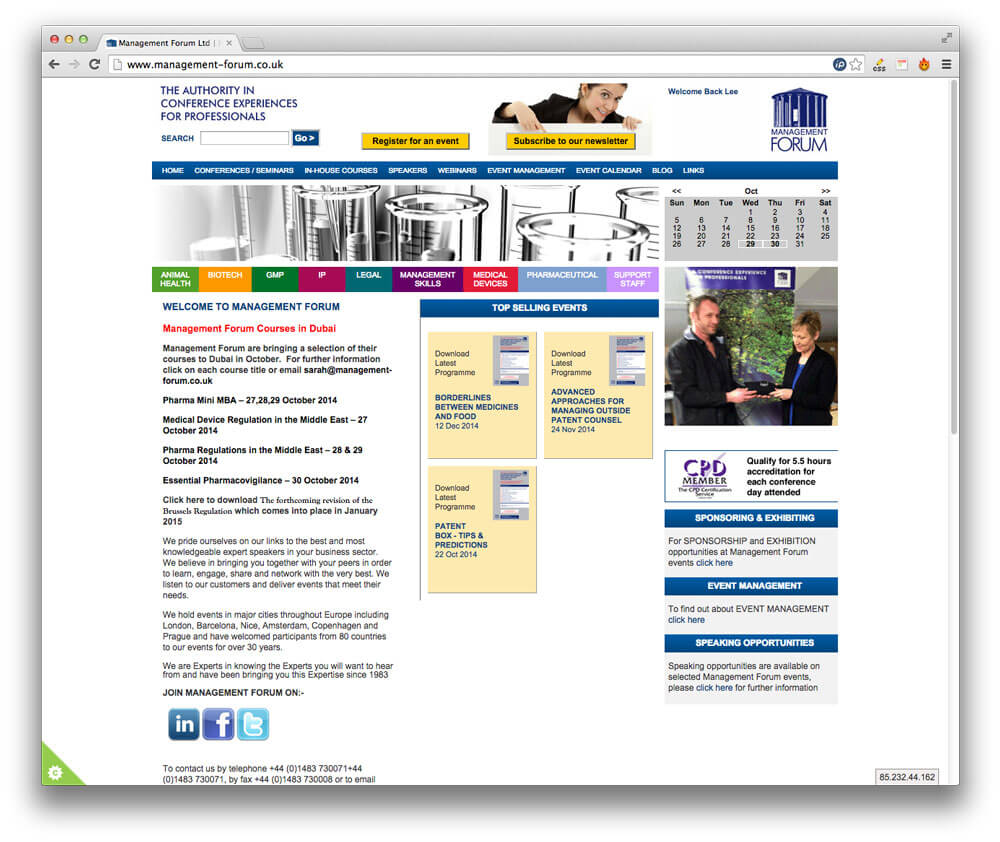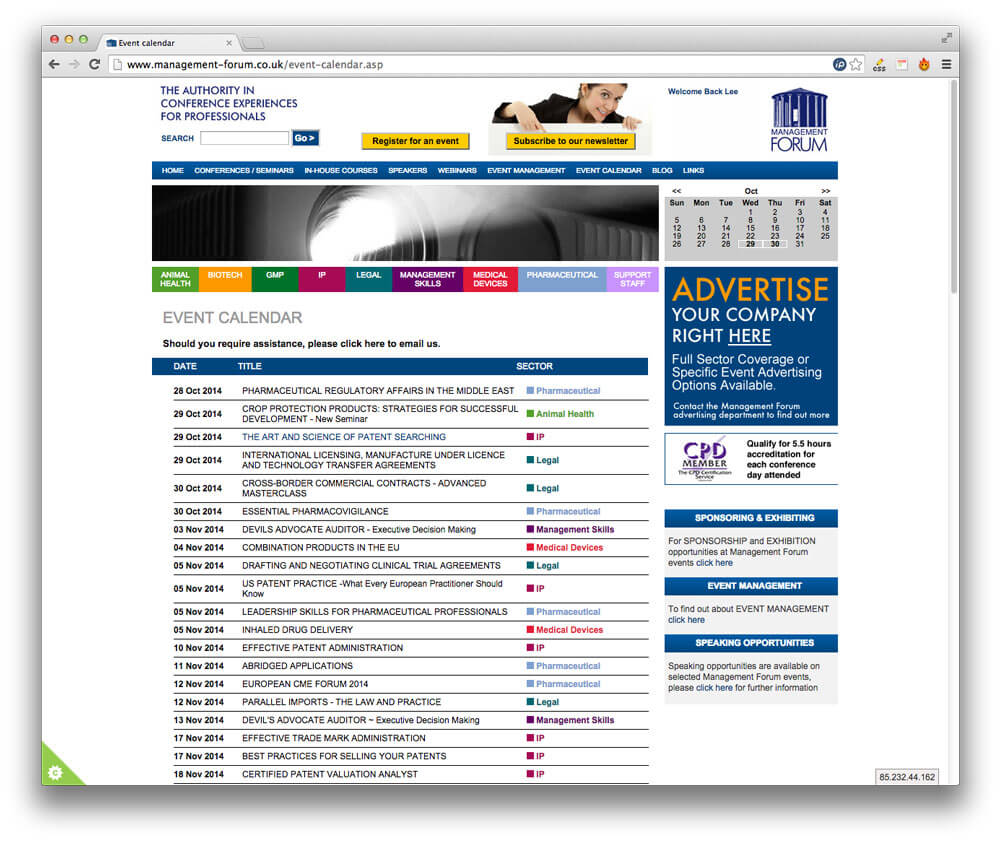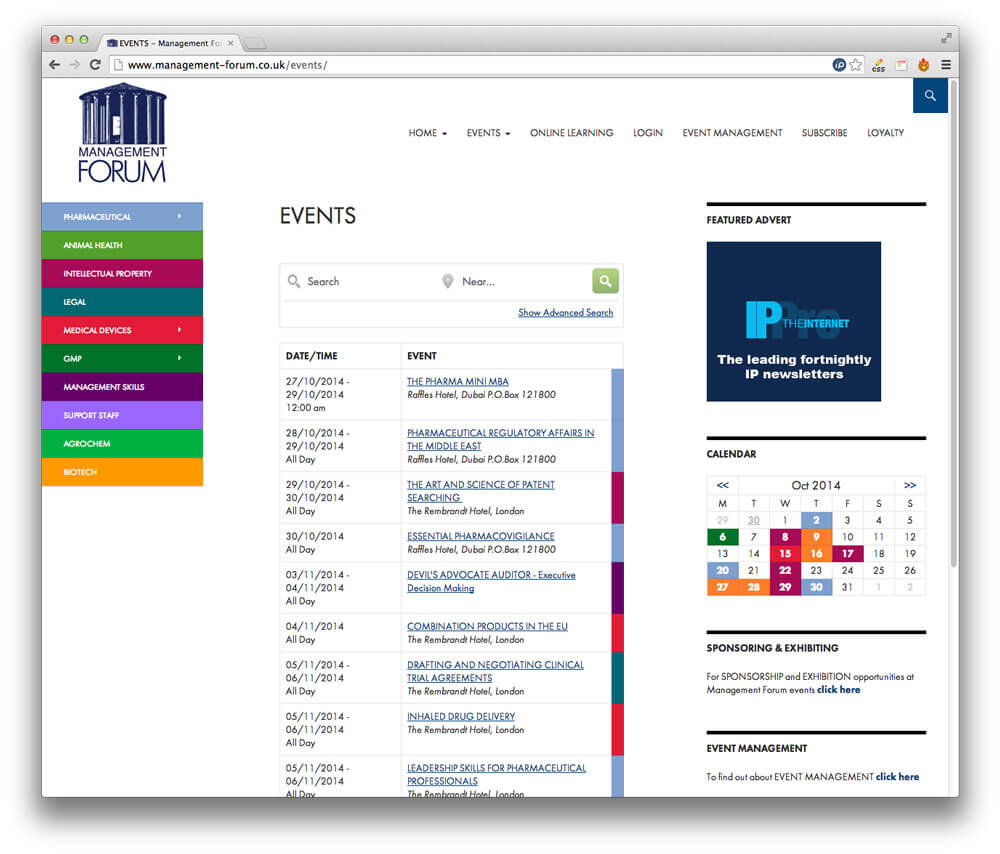 LW design built our new website this year. As usual they were friendly, helpful and very patient when dealing with us! Their calm and professional attitude made the experience as good as it can be. We are very pleased with the design of the website and with the WordPress software.
Barbara McManus,General Manager, Management Forum Ltd
LW design – 'Your marketing solutions team – on-call'
We are in the business of identifying, creating and implementing the right marketing solutions which best-suit your business – Giving you the freedom to run it more successfully.
Contact us to discuss your requirements on 01306 876203 or email enquiries@lwdesign.co.uk.
Read some of our case studies to see how positive our customer feedback is. Even if you do not require graphic design, we can provide quality promotional material from your supplied files.