LW Design Services used in this project: Web, Print, Design
CASE STUDY | PLANNING RESOLUTION
Planning Resolution's new website demonstrates both our experience and the diversity of the exciting projects we are currently working on, or previously successfully delivered for clients www.planningresolution.co.uk
We were given the time to really work on the development of the websites theme, using wireframes to create the page layouts, then work on the design in Photoshop to finalise the theme style, which can be seen in the gallery below.
As with all creative projects, the design will evolve. The above concepts may change as the website code and CSS are programmed.
Planning Resolution now have a stylish, complimentary website which they are able to manage, with ongoing support from LW design in the background.
Following on from our post about the creation of the Planning Resolution logo, see article logo-design/planning-resolution-ltd/, LW design were  commissioned to redevelop their website.
As a company dealing with prestigious and often sensitive projects, the brief was to create a new website which showcases the the power of planning and consultation to achieve high end development solutions.
Working with Philip Atkins and David Williams at Planning Resolution on their website redevelopment was a really pleasant experience. As planners they worked really hard on developing the theme with us, along with ensuring the content was available to complete the project.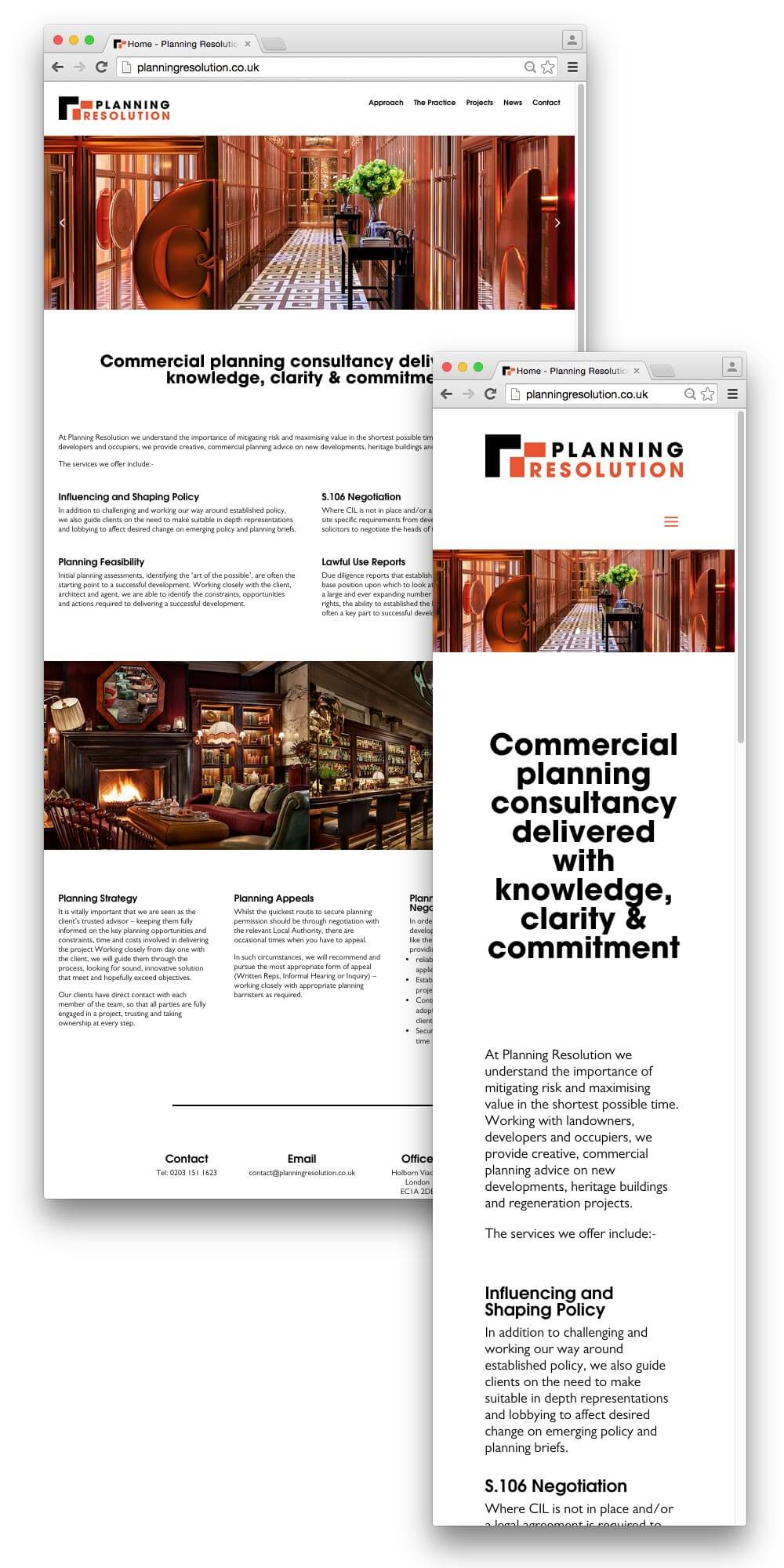 A fantastic professional and friendly service provided by Lee Wayland at LW Design who took on-board our thoughts and concepts and delivered.
David Williams, Senior Associate Director,
Planning Resolution Partnership Ltd
LW design – 'Your marketing solutions team – on-call'
We are in the business of identifying, creating and implementing the right marketing solutions which best-suit your business – Giving you the freedom to run it more successfully.
Contact us to discuss your requirements on 01306 876203 or email enquiries@lwdesign.co.uk.
Read some of our case studies to see how positive our customer feedback is. Even if you do not require graphic design, we can provide quality promotional material from your supplied files.