CASE STUDY | WESTMINSTER PARTY BOATS
Westminster Party Boats are one of London's premier luxury cruise and river thames party boat companies. They are also part of the Circular Cruise Westminster. Westminster Party Boats trust LW design to review and rebuild their website to keep it current and up to date.
Their most recent brief was quite simply
"Get us more 'Private Hire' clients for winter, Christmas and New Years eve"
After reviewing the existing wordpress site and theme, we spent most of this year fine tuning the layout and the content to make the site easier to navigate, simpler to use on a mobile phone and tailored to the above brief. Along with these requests we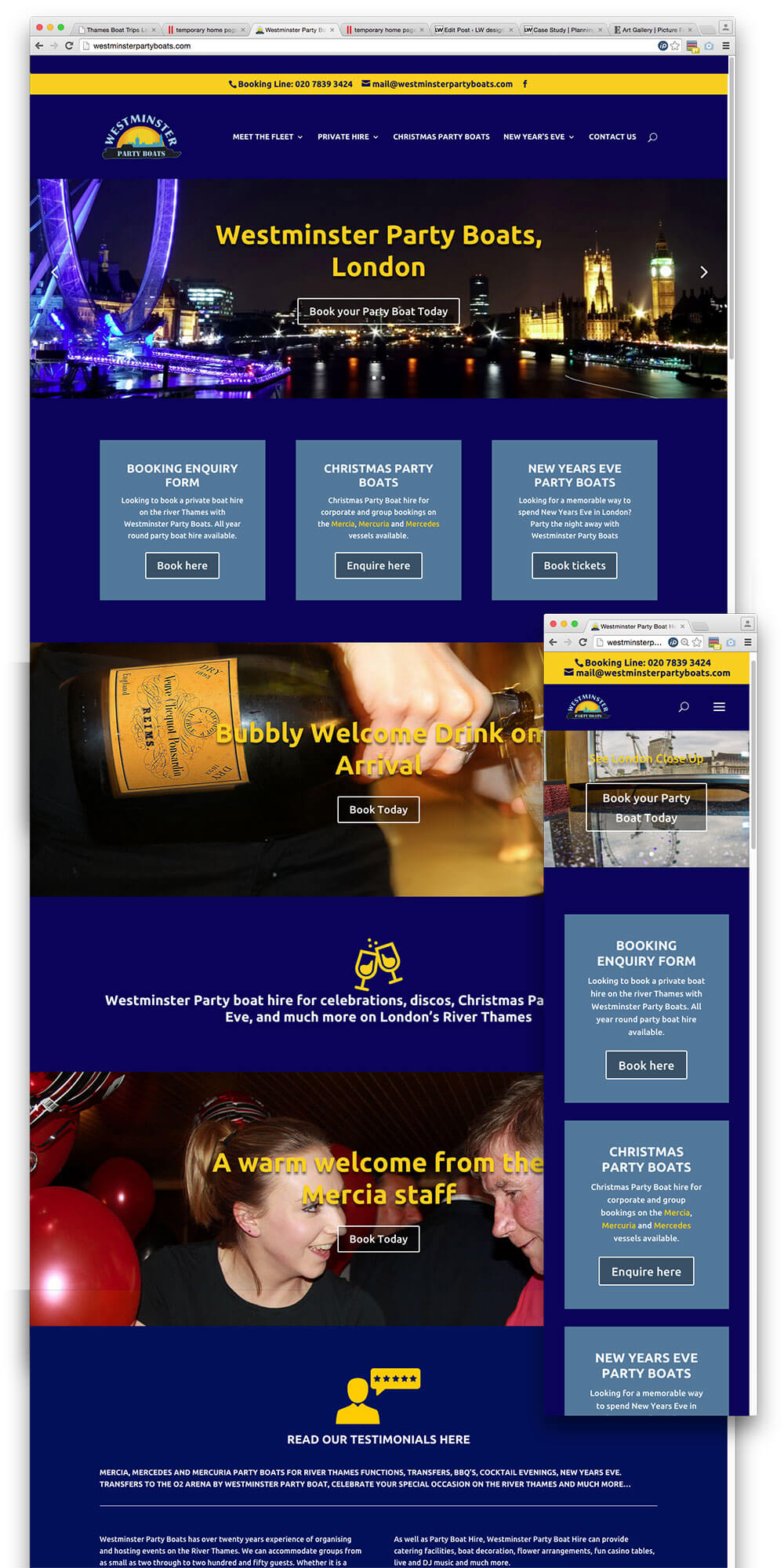 LW Design continue to help us promote our website and throughout the process they are helpful, flexible,  full of useful advise as well as quick to react to any urgent changes. Our new website is clear, concise and friendly, it achieves our original objectives, to get more enquiries for Private Hire.
Tony Maynard,Proprietor, Westminster Party Boats Ltd
LW design – 'Your marketing solutions team – on-call'
We are in the business of identifying, creating and implementing the right marketing solutions which best-suit your business – Giving you the freedom to run it more successfully.
Contact us to discuss your requirements on 01306 876203 or email enquiries@lwdesign.co.uk.
Read some of our case studies to see how positive our customer feedback is. Even if you do not require graphic design, we can provide quality promotional material from your supplied files.