Taylor Williams Daley
As a long standing client, TWD where more than happy to entrust  LW design to redevelop their aging website. The new website needed to showcase the architecture services but also increase surveying enquiries. Both have been successfully achieved in a Search Engine and Mobile Friendly website. 
KEY Features
Projects Carousel
Projects Portfolio
Advanced Mega Menu Navigation
Google Location Map
Contact form
Search Engine Friendly CMS
Responsive Mobile Friendly layout
Ongoing Support and Maintenance
Dedicated Hosting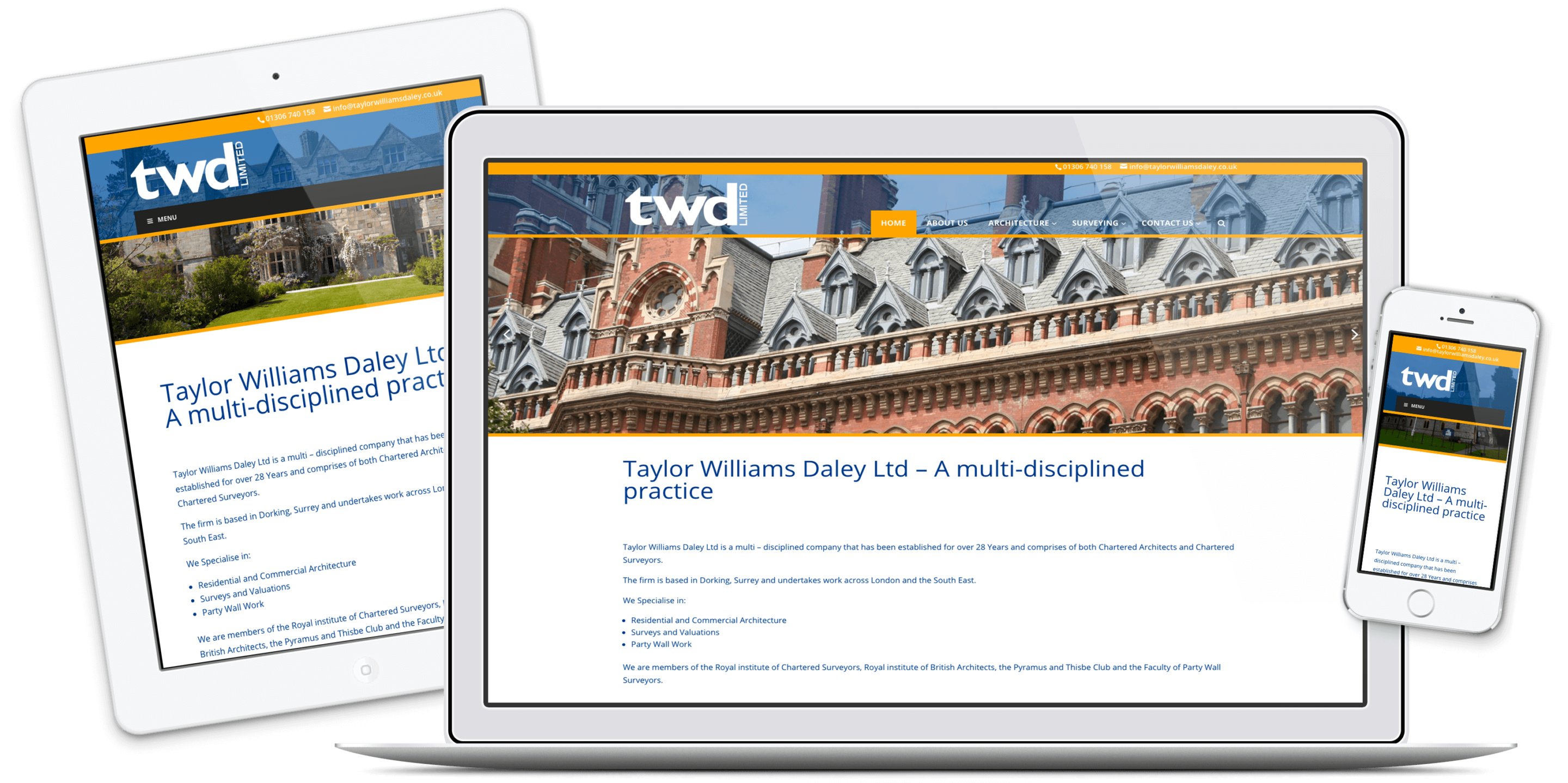 We bring passion and expertise to every project. No matter how large or small the job, we strive to exceed expectations, and provide a first class service. Our customers trust us to deliver on budget, on time, every time.
Lee Wayland, Director
Recent Projects